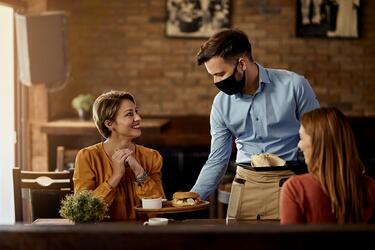 Covid restaurant safety and information
Dear Diner,
This is a tough time we find ourselves in, and the changing safety measures while absolutely necessary, can make things unpredictable. The restaurant industry has been severely impacted, and so we are working to do everything we can to support our restaurant partners, and provide you clear information so that you can be confident whether you are able to visit a restaurant and dine in, or support restaurants by using takeaway services.
Covid measures by area
We'd like to try and provide some clarity on the safety measures and how they affect restaurants, so below you can see where in the UK you are able to dine-in or get restaurant takeaway.
Please note that while we will try to keep this up-to-date, government safety measures are continually adapting, so please make sure you check the rules for your area by checking the official government site for England, Wales, Northern Ireland and Scotland or via the NHS Covid-19 app.
Remember to keep yourself safe and protect others when visiting restaurants by following these safety measures:
Wear a mask when you are not seated at your table
Adhere to social distancing measures
Make card payments wherever possible
Use hand sanitiser
Wash your hands regularly
Takeaway on TheFork
While some restaurants are forced to close, others are offering takeaway. So, where dine-in bookings aren't always possible, you can still use TheFork app (Android or iOS) to find restaurants displaying the new takeaway badge.
So, if you can't face another night of cooking and want to support your local restaurants, we invite you to eat in style and peruse our list of top local restaurants now offering takeaway.
Covid Safety Measure Badge
We have created 'Covid Safety Badges' that are displayed on restaurant pages and show the safety measures that individual restaurants have implemented, so that you know what to expect when you visit.
Keep safe, TheFork Team