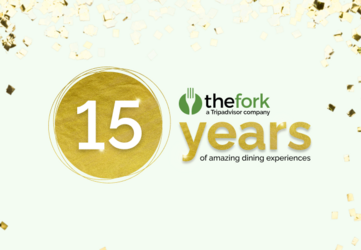 TheFork, Europe's leading restaurant discovery and booking site is celebrating its 15th anniversary! 🥳 🥂
Our 15th birthday, might be news to you as we only launched TheFork in the UK 2 years ago following our acquisition of Bookatable. However, we've been busy bringing happiness through amazing dining experiences across the globe since 2007. 
To commemorate this important day in the UK and the other 12 countries in which we operate, our CEO Almir Ambeskovic has a message to share with you, our Forkie diners. You can read Almir's message to you below....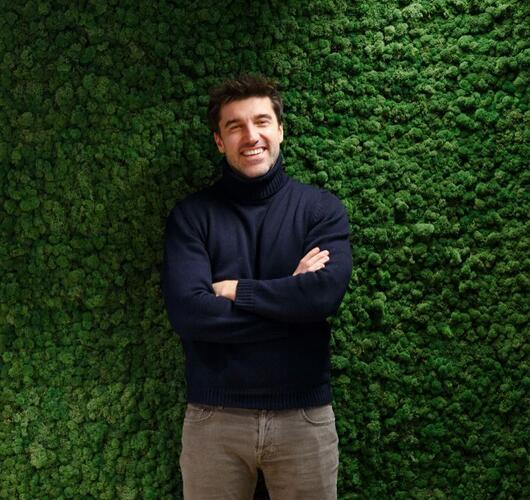 Dear Diners,
Our story began 15 years ago with a simple but extraordinary idea: allowing you to live moments of happiness through incredible restaurant experiences: those of sharing, discovery, exchange... by facilitating the booking process and helping you discover the restaurant that best suits your desires.
This 15th anniversary is an opportunity to thank you for these amazing 15 years of adventure, joy, innovation, culinary discoveries, encounters and dining experiences. TheFork comes to life through you, your reservations, your photos, your comments and suggestions. Our teams are proud to work for you every day, to ensure that each restaurant experience is unique and brings you a moment of happiness.
It is also thanks to you, and your constantly renewed appetite over the years, that restaurants continue to delight us. They are there for us to help build some of the most memorable moments in our lives, and every meal that you enjoy is a precious contribution to the sector we all love and will help these local businesses to rebound after a complex period.
In 15 years, TheFork has evolved from a simple project to a real adventure, from an adventure to a start-up, and from a start-up to an international company, with one constant: an insatiable appetite to offer foodies a simple tool to find and book the right restaurant anywhere, any time for all budgets; from the small friendly restaurant in your street for an impromptu dinner, to a high end restaurant to celebrate a family event the most beautiful terrace in Barcelona, ​​to the most gourmet pizza in Naples… and many more.
For 15 years, we have been innovating to bring you ever more discovery, pleasure and conviviality and to facilitate ever more encounters between you and restaurants. We have listened to your desires for development and adapted our services to offer you the best and are particularly thankful to your 20 million reviews that are precious to us. They allow us to improve our service every day, guide the community of foodies in their choices, and help restaurants to offer you a better experience. Moments at the restaurant are unique and memorable. We are proud to contribute to it. Thank you for your renewed confidence every day. We look forward to continuing our gastronomic adventure by your side, for at least the next 15 years!
Yours sincerely,
Almir Ambeskovic, CEO of TheFork