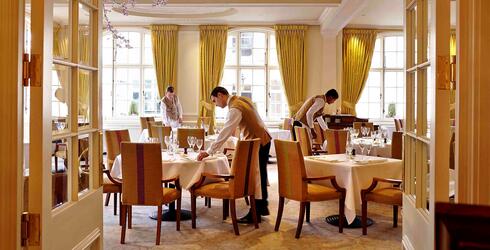 Meet The Chef: Shay Cooper – The Goring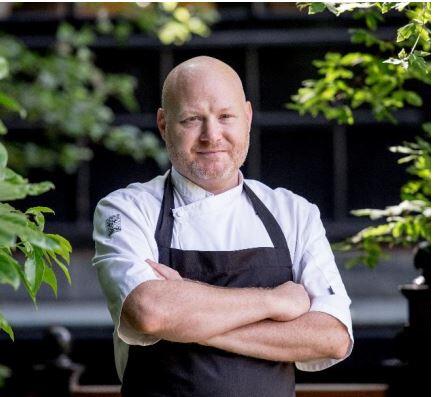 Having started cooking as a commis chef in 1997, before even leaving school, Shay Cooper has since earned a host of awards and critical acclaim. After working at Juniper Restaurant in Altrincham and The Vineyard at Stockcross, Shay went on to become head chef at Hotel Endsleigh in Devon, gaining 3 AA Rosettes. His next move was to The Bingham in Richmond, where he gained his first Michelin star, before repeating the feat as head chef at The Goring, the first Michelin star in the iconic hotel's illustrious history.
1)      How would you describe your culinary journey to become the chef you are today, and what sparked your interest in becoming a chef? Have you always been into food and cooking?
I always had a keen interest in tasting new foods, flavours and ingredients since my early teens, so upon leaving school choosing to train as a chef seemed like a good choice. Fortunately I was lucky enough to meet other chefs early on in my career who gave me good advice on how best to go about learning my trade.
 2)      How would you describe your style of cooking?
Modern traditional British if that makes any sense.
3)      What would you say is the unique charm of The Dining Room at The Goring which regulars love so much?
The Dining Room at the Goring offers an experience that is certainly less common nowadays in terms of a "dining room" within a hotel, but more so the Goring really aspires to deliver true hospitality to anyone who walks through the door, that means finding out what they are looking for and trying our very best to do that for them and really wanting them to leave happy. This approach promotes a certain level of loyalty.
4)      What aspects of the menu would you say have the "Shay Cooper" touch?
At this point every part of the menu including the more traditional aspects have had some level of touch to try to give it some level of personality.
5)      What are your favourite dishes on the menu?
South coast turbot, English peas, smoked mussel veloute, Cornish Red Mullet, grilled cuttlefish, summer vegetable and herb broth, and egg custard tart with poached apricots, almond and lemon verbena.
6)      The Dining Room received high praise from the Michelin Guide's editor, Rebecca Burr, when it was awarded its first Michelin Star last year. What does this achievement mean to you and the team?
It means an incredible amount to all of us to have been awarded such a prestigious accolade for doing what we do in a city with such an amazing restaurant scene.
7)      What changes did you make to the Dining Room menu to achieve the first star in The Goring's history?
The menus underwent a complete overhaul whilst really trying to have it carry the same themes and overall image. This meant a lot of research into improving some of the more classic dishes we were known for and refining them with a lighter touch to try and make them more elegant.
 8)      Who has been the most influential chef on your own cooking?
Nathan Outlaw. He is a naturally gifted chef with a an excellent temperament for the kitchen.
9)      Which restaurants do you enjoy dining in? Any favourite restaurants in London?
Barrafina, The River Café, The Harwood arms and The Ledbury.
10)  What do you do to unwind when you are out of the kitchen?
Spend time with my kids, tend to my garden.
11)  What advice would you give to an aspiring chef?
Work hard, eat out, read cookbooks, travel, be patient.
12)  Most memorable meal of your life?
The first time I ever ate in a top-end restaurant – Gordon Ramsay when I was 22, we were absolutely blown away by the experience.
13)  If you could cook for anyone, who would it be?
My Mum as I never got the chance.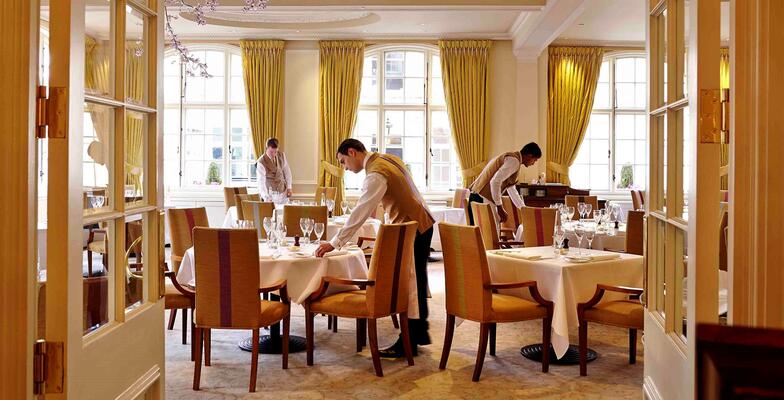 The Dining Room at The Goring