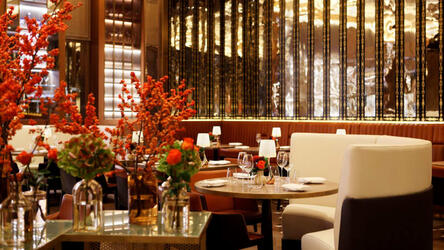 TheFork are proud to be partnered with some of the most revered restaurants and eateries in the world-famous Michelin guide, a place on which has long been regarded as the highest honour among chefs, food critics and restaurateurs. Putting these famous restaurants within a fingertip's reach, at TheFork we love to open up the world of fine-dining for you, at the friendliest prices. London is no stranger to a michelin-starred restaurant or two, and we wanted to shine a spotlight on some of them here. So that next time you're in the capital for a special occasion, or seeking the best culinary experience your home city has to offer, you can get a reservation at one of finest spots in the city. Read about Michelin-approved menus from some of our most esteemed restaurant partners, below!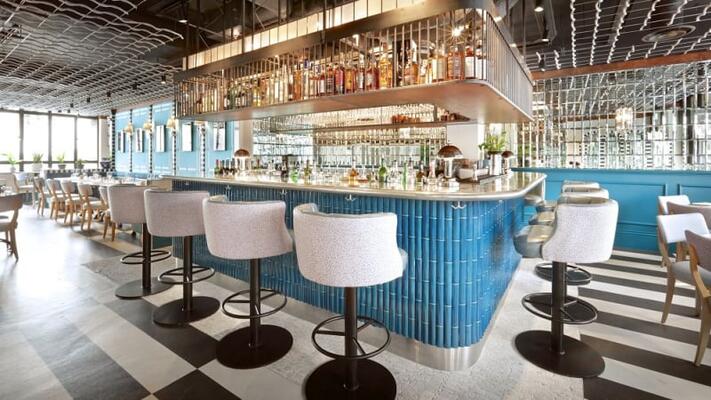 Teeing off our list in West London's Mayfair, is Kanishka, a delightful modern Indian restaurant that is presided over with passion by head chef Atul Kochar. A pioneer in his field, Atul's cooking and Kanishka's reputation has played a part in elevating Indian cuisine, deservedly, into the realm of Michelin-starred fine-dining. Bringing a mixture of traditional folk cooking expertise with modern gastronomic flair, Atul's menu draws quite the crowd. From succulent starters like the Tandoori Chargrilled Octopus with black-eyed beans, or the fried scallops with Naga chilli, to beautiful main dishes for meat eaters and vegetarians alike. The Tandoor roast baby cauliflower, with beignets in an almond korma is delightfully creamy, the Monkfish coconut curry is hearty while remaining delicate and subtle, and the Venison steak curry with juniper berry is deeply rich. For dessert, try the Peanut Butter Chikki Parfait for a classic sweet snack, or the Chocolate Chilli Melt for something more adventurous.
Zebra Riding Club, Waltham Cross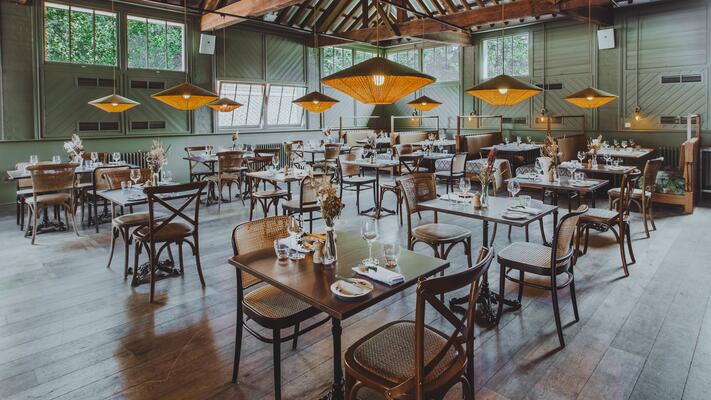 This next Michelin-starred restaurant is putting the suburb of Waltham Cross on the culinary map; the hip and modern Zebra Riding Club. With a natural theme and an ethos of growing their own organic produce, it's easy to see why this well-reviewed restaurant is worth making the short trip out of London for. A collaborative vision from Robin Gill and Ben Rand, renowned chefs from The Dairy and Sorella, this restaurant concept should top the list of any self-respecting foodie. The menu here is specialist, with unique vegan, vegetarian and pescatarian presentations on offer, ensuring your most unique dietary requirements are well looked after. Dishes like the succulent Game Terrine with wild garlic miso, Dexter beef from the restaurant's own farm, served with grilled Hispi Cabbage, or a Parsnip Risotto with Cornish cod and pine nuts will all amaze, each one showcasing lovingly grown and hand-picked produce.
BOOK Zebra Riding Club, Waltham Cross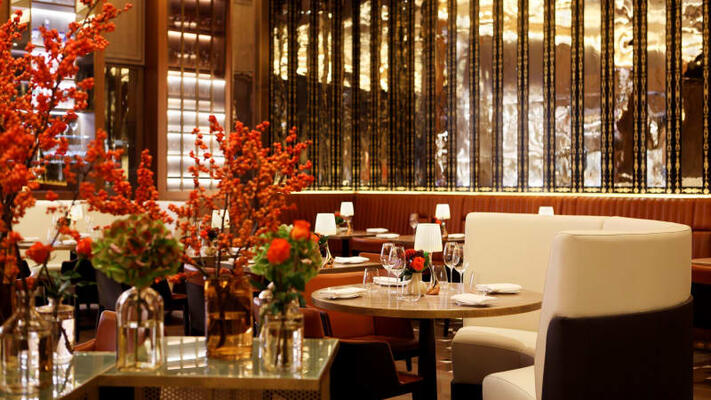 Talented young chef Tom Booton takes the helm at the Grill at The Dorchester. The Michelin guide has called it a stylish and elegant grill where the energy and enthusiasm of the young head chef can be seen. With a refined atmosphere and friendly, attentive and upbeat waiting staff, it's no surprise to see why critics have fallen for the place's charms. From starters of Colchester crab tart to Cumbrian beef tartare, you get a taste for the flair and expertise on the menu in every starter. The main course up the ante even further, from the Veal sweetbread and potato pancake with bacon & cabbage, to the freshly caught Cornish turbot atop borlotti beans and grelot onion, you will be treated to the finest taste of field and catch. For the full picture, enjoy the special Michelin menu. Four incredible courses, topped off with a glass of Champagne or a Gentleman Tom cocktail. The finest Australian truffle can be added to your food at an additional cost.
BOOK The Grill at The Dorchester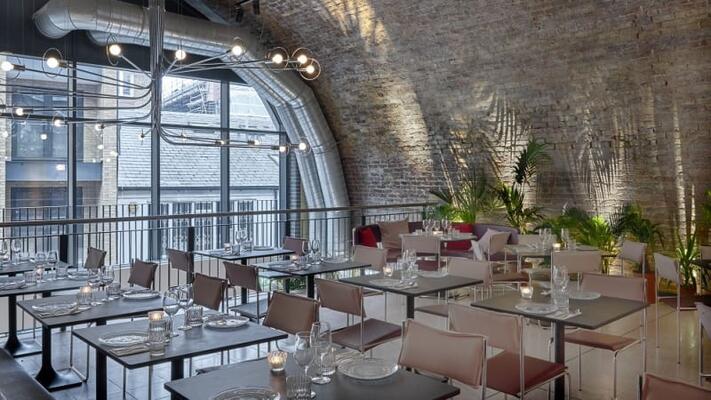 An architectural statement set beneath railway arches, sits the vibrant, popular and modern Israeli restaurant, Bala Baya. Showcasing cuisine from Tel Aviv and from around the Middle East, you can get a taste of the Holy Land without straying too far from Central. Chef Eran Tibi's faithful devotion to the region's cuisine - lively, shareable dishes that are packed with flavour - has earned Bala Baya a spot on the Michelin Guide's selection. Start things off with a spread of meze style starters, such as the Fiery Labneh with harissa and lemon, hummus topped with chickpeas or braised beef, and Cauliflower Steak crumble with a rich syrup of pomegranate. The prawn baklava is a deliciously light savoury pastry, and the kebab dumplings are a delightful portion of lamb parcelled with a date jus and buttered pine nuts.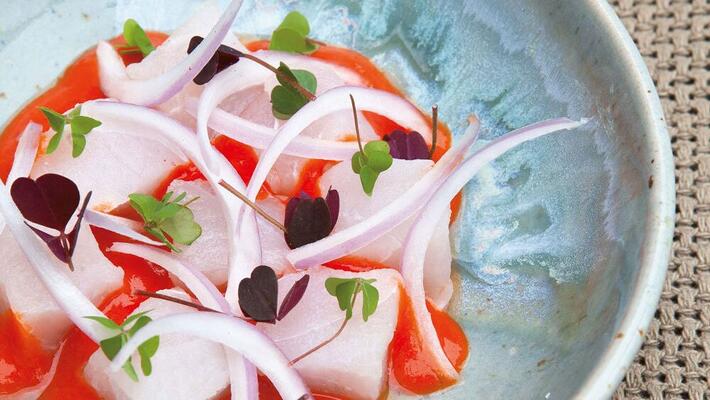 Last on our list but certainly not least, is the wonderful Lima, London's premier specialist in Peruvian cuisine. Here, you will taste and sense the South American spirit, and the zest for life which the passionate team impart into every tasty dish and refreshing cocktail. With flavours lauded as punchy and invigorating by the Michelin guide, this hip and informal restaurant has become a staple on the maps of fine food lovers. Starters here are fun, casual light bites, like the Plantain Crisps served with a light avocado mousse, or the Scallop Tostada with orange tobiko and criolla sauce, and of course home-made bread warm from the oven. Vegetarian ceviche made from Heritage tomatoes is the perfect next course, if you don't fancy the classic Sea Bream version - served with Tiger's Milk and cancha corn. Meat eaters won't want to miss the suckling pig for their main course. Slow roasted over 24 hours, this is Peruvian folk-cooking at its finest, served with a black potato puree and a light chilli gel.