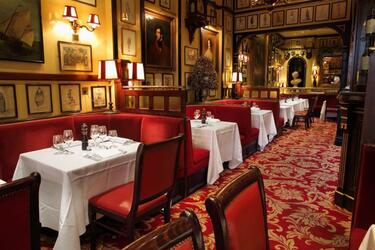 The oldest restaurants in London
From historic dining rooms and age-old décor to exquisite exteriors and time-honoured menus, we have collated some of the finest and oldest restaurants in London. Through the years, these institutions have left a lasting impression on the dining scene and deserve to have their story immortalised.
Rules BOOK RULES
Covent Garden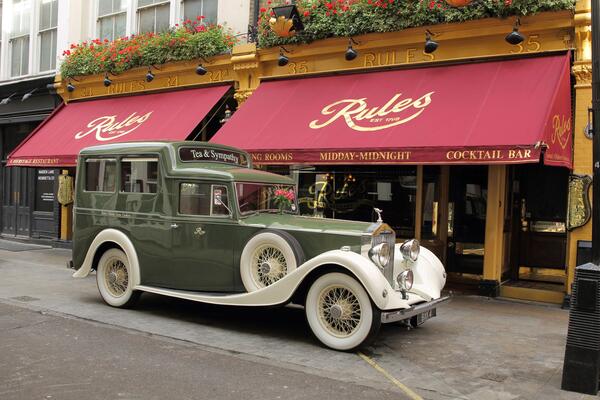 Rules
Named as the oldest restaurant in London, this Michelin-awarded spot has been serving timeless, quintessential British cuisine since 1798. Rules in Covent Garden offers wild game and classic dishes in its elegant, plush red and gold-accented setting. A highly acclaimed restaurant, Rules has had the likes of Charles Dickens and H.G Wells frequent its delightfully old-fashioned dining room, featuring age-old prints and portraiture on the walls.
Wiltons BOOK WILTONS
St. James's
Wiltons
Wiltons began its luxurious life as a fish-monger in Haymarket from 1742, but today it still dishes up some of the city's finest seafood and shellfish in a deluxe setting boasting ornate furnishings. Known for its superb oysters, which were impressive enough to gain a Royal Warrant, dine on the UK's top seafood, meat and game, from Scottish lobsters to halibut and even honey-glazen gammon carved at the table.
Quaglino's BOOK QUAGLINO'S 
St. James's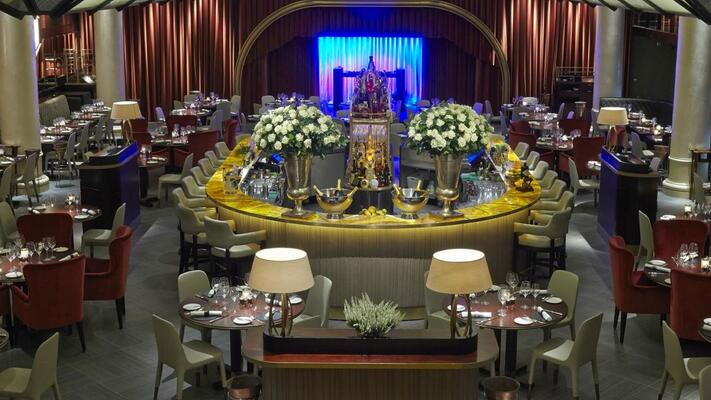 Quaglino's
The famous Quaglino's is a London icon and party destination with its chic dining room, live music and an extravagant central bar. Split over 2 levels, the Michelin Plate-awarded restaurant offers diners jazz on stage to pair with its sophisticated European brasserie-style menu and the 300-bottle-strong wine list.
Mon Plaisir BOOK MON PLAISIR 
Covent Garden
Mon Plaisir
The quaint eatery, Mon Plaisir is proudly the oldest French restaurant in London, being around for over half a century. With 2 AA Rosettes under its belt, the renowned spot not only offers the finest traditional dishes, but also gives off a nostalgic ambience with its French artefacts scattered throughout.
Simpson's in the Strand 
The Strand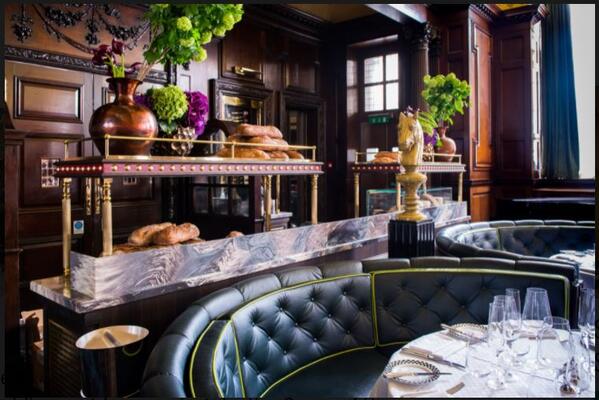 Simpson's in the Strand, with its stately interiors lined with booths and suave red leather seating, is a landmark spot, known as a historical meeting place and a favourite of literary figures. Originally opening as a chess club and coffee house in 1828, this glorious restaurant near the river highlights UK produce and seasonal ingredients on its British menu.
Quo Vadis 
Soho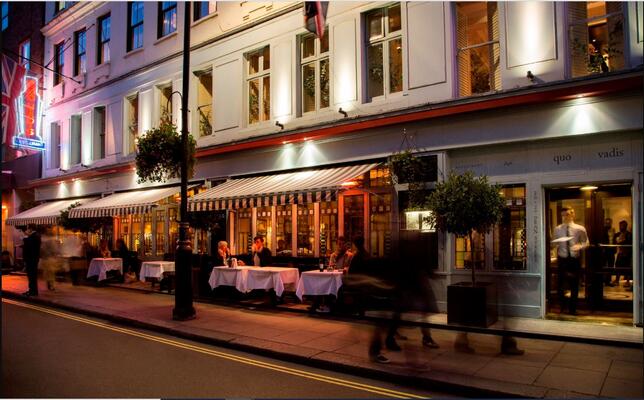 Quo Vadis
Image source: View.co.uk
Found on the lively Dean Street in Soho, Quo Vadis is a long-standing restaurant. First opening in 1929 and renovated in 2008, the well-lit, airy and cosy setting features stunning stained glass windows, leather banquettes and unique copper bar. Sip on sophisticated cocktails and dine on grill room specialities while gazing out onto the street.
Geales 
Notting Hill
Geales – Notting Hill
This Notting Hill haunt is known for its fancy but traditional fish and chips, while serving up fine seafood and British classics in a nostalgic neighbourhood setting. Geales, with its sustainable mindset, offers British-sourced produce from Devon to Cornwall and beyond. To round off the experience, choose wholesome desserts like bread and butter pudding or the apple crumble.
The Spaniards
Hampstead
The Spaniards
Dating as far back as the 1500s, this British great is a charming pub that has featured in literary works of yesteryear. With its snug wood-lined interior and roaring fireplaces, pull up a mismatched chair at The Spaniards while browsing leather-bound books and savouring a hearty meal.
Sweetings
City of London
Sweetings
Image source: The Infatuation by Karolina Wiercigroch
A London institution, Sweetings in The City has been around for over a century. Starting out in 1830 as a fish merchant that supplied local hotels, today, diners can still enjoy oysters, lobster bisque, salmon steaks and Dover sole. Stop by for a seafood-filled lunch while taking in the authentic blue and white-accented décor in this historic spot.
Hoop and Grapes 
Aldgate
Hoop and Grapes
Near Aldgate, the much-loved Hoop and Grapes is a genuine pub setting with a warm ambience. Narrowly missing the Fire of London's wrath by only a few yards in 1666, this restored timber building has plenty of true British character with its wonky frame and wing-backed chairs.
The Ivy
West End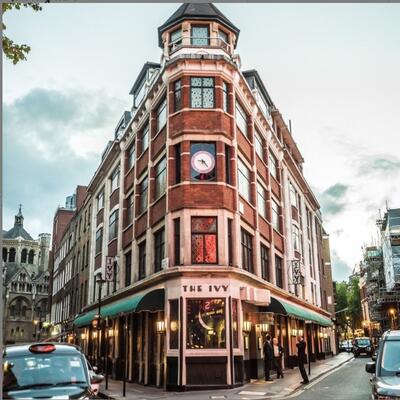 The Ivy
Image source: The Ivy website
The Ivy on West Street is the social hotspot of the West End, drawing in guests with its alluring Art Deco-style features, stained glass windows, velvet banquettes and an iconic central bar. This modern British eatery offers some of the best globally inspired, seasonal dishes alongside its eye-catching prints and artwork gracing the walls.
Old Bell Tavern 
Fleet Street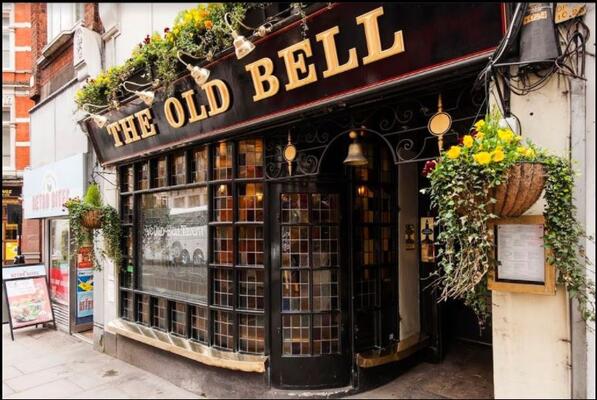 Old Bell Tavern
The Old Bell Tavern on Fleet Street is one of London's oldest and most classic pubs, being built over 300 years ago and used by the stonemasons of that time. Overflowing with tradition, find the interior filled with dark woods and leather seating, while serving up authentic pub fare.