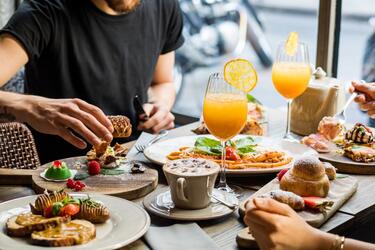 Restaurants near Piccadilly Theatre
Got your hands on the year's best West End ticket, but can't decide where you get your pre or post-theatre fuel? We've rounded up our favourite restaurants near Piccadilly Theatre, with menus spanning from classic Italian, to homegrown British. So whether you're after a speedy express-course pit stop, or a slow-paced savouring of multiple dishes, we've got the perfect restaurant ticket to accompany your West End experience. Nestled in the heart of the West End, Piccadilly Theatre is one of the biggest in London and the first entertainment destination in Britain to premiere the a talking picture. The year 1990 and beyond saw the venue playing host to a wide range of ballets and musicals, in addition to a season of plays. If you're looking for a place to eat or drink after a show at the Piccadilly Theatre, or even before one, we have some great ideas here.
Steaks & Grills, 280m from Piccadilly Theatre (4 min walk)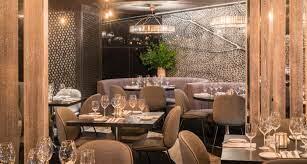 Located in a tastefully refurbished former residence of a Spanish ambassador, Gaucho showcases the best of luxurious Argentinean dining. An expansive 4-floor dining space, a buzzing South American vibe, a stylish wine boutique and specials on the pre-theatre menu – all make for a great culinary experience at the Piccadilly Gaucho.
Japanese, 350m from Piccadilly Theatre (5 min walk)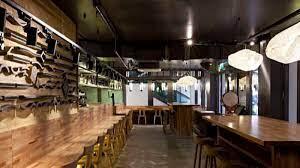 Set on Kingly Court, Shoryu Carnaby is an ambient space serving timeless Japanese classics with a touch of innovation. The moody dining space is fitted out with banquet tables and stylish lighting and diners can catch up with the buzz in the open kitchen. The menu features a selection of ramen noodles accompanied by sake, plum wine or a cocktail.
Seafood, 800m from Piccadilly Theatre (9 min walk)
Wiltons
Synonymous with the finest oyster, wild fish and game since 1742, Wiltons gained its first Royal Warrant for supplying oysters to the Royal household in 1836. Supremely elegant decor serves a backdrop to award-winning oysters, meat carved at your table, and luxurious desserts.
Italian, 800m from Piccadilly Theatre (9 min walk)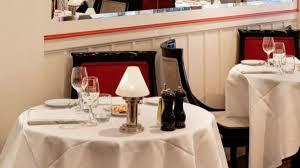 Franco's
One of London's longest-standing Italian eateries, Franco's Restaurant has been serving traditional Italian dishes for over 6 decades. Savour an elegant meal in the Venetian-style restaurant, or watch the world go by from the pavement tables under the canopy, all whilst enjoying a menu of authentic Italian flavours.
5. Wright Brothers Soho 
Fish & Seafood, 350m from Piccadilly Theatre (4 min walk)
Wright Brothers offers a sensational seafood experience to pre and post-theatre diners in Soho by adding a pan-Asian touch to their dishes. Step inside the stylish dining space decked out in warm brown and cream hues with candle-lit tables, or head to the courtyard for a drink during summer.
6. 5th View 
European, 300m from Piccadilly Theatre (4 min walk)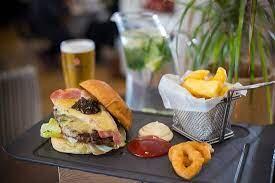 5th View
Housed in Europe's largest bookstore and a stunning Art Deco building, 5th View in Waterstones Piccadilly serves European dishes using locally sourced ingredients. Sip on a cocktail whilst looking out over Haymarket and tuck into a menu which includes smoked haddock fishcakes, a pie of the week, and a selection of homemade cakes and tarts.
7. Granaio 
Italian, 200m from Piccadilly Theatre (3 min walk)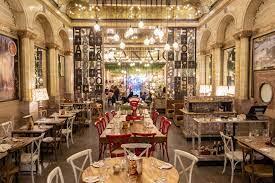 Granaio
Granaio serves authentic Italian food in a stunning Grade II-listed, 19th century building. Classics on the menu include grilled chicken breast with aubergine caponata and BBQ sauce, and grilled salmon fillet with grilled vegetables and balsamic vinegar dressing.